On Thursday evening [April 9], Eric Newton and I will be discussing Poynter's e-learning program as part of News University's 10th birthday celebration.  It will be a glorious and, I hope, fun-filled time celebrating a program that has more than 325,000 registered users and more than 400 e-learning modules.  As I think about how NewsU started, I keep coming back to Bill Mitchell and his nudging of Jim Naughton, Poynter's president in 2001, to hire me – even on a part-time basis.  It must have worked, as Jim named me Poynter's Presidential Scholar for 2002.
After nine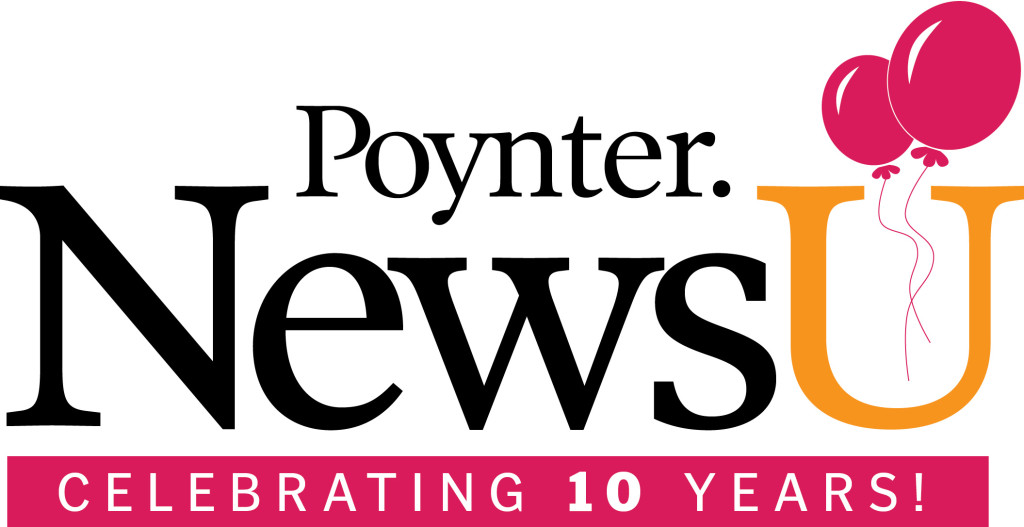 months of study and conversations with the faculty and students, and stumbling around the issues of technology, journalism and training that year I wrote an e-learning report. That report turned into a grant request to the Knight Foundation. The rest is history.
Bill was the catalyst, the spark that got me to Poynter and helped me get the NewsU engine started.  Naughton is gone [he died in 2012] and it saddens me that I probably didn't tell him enough times how much the NewsU project mattered to me, personally and professionally. Also gone is Paul Pohlman, one of NewsU's greatest supporters, even though he was one of the least digitally-focused faculty members at the institute.
I remember one senior leadership meeting where Paul said we should just stop in-person seminars and do everything via e-learning. Coming from Paul, people sat up and took notice; he wanted more attention paid to NewsU.  While I've told Bill how appreciative I am for his intervention and support, I wish I had told Jim and Paul as well.
So as we celebrate Poynter NewsU, don't forget to make time to thank the people who make things happen behind the scenes. Thank you.